New range of preforms and bottles with neck size 38 mm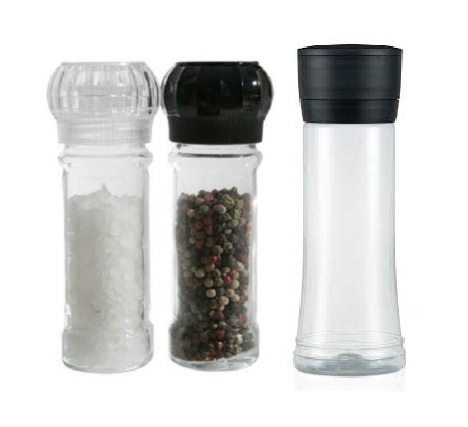 In August 2022 TRYPET successfully tested the new injection mould to produce preforms with 38-mm neck. This preform is available in two types of neck-finish, each one with 2 weight options: 38-mm 3-start Bericap in 29 g and 35 g and 38-mm 1-start SP400, 32 g and 38 g.
To make 200 ml, 250 ml, 325 ml and 375 ml bottles we used blow moulding machine and a range of blow moulds.
For years TRYPET was producing bottles from various off-site third-party preform manufacturers. With our own mould introduction, we intend to extend our flexibility and improve the quality of our products.
TRYPET produced 38-mm bottles are highly demanded with dried herbs and spice selling businesses. Please note the 38-mm neck-finish of our bottles is a 100% match to the grinders produced by the widely known global market leader – Global Grinders (South Africa). It is well known the Global Grinders products can be used with Bericap "milk" neck-finish bottles; however, they are not a perfect match. Trypet designs on the other hand were made in a close cooperation with the Global Grinders. As a result, we are glad to offer custom-made spice bottles together with grinders made by a well acclaimed grinder manufacturer to our customers.
Bottles with 38-mm 1-start neck finish fit grinders made by the Global Grinders, Minipet and some other grinder producers.
In addition, the design of our bottles allows to use the standard plain 38-mm Bericap caps with them.
The wide range of TRYPET preforms gives us an opportunity to offer 200 ml - 500 ml + bottles to the market. A price of a new blow mould production, should a custom design be required, does not exceed €3000.