We start production of jars with neck size 45 mm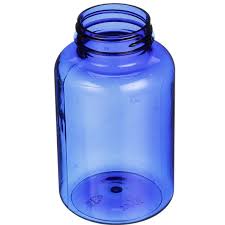 We are glad to announce the substantial change in our production range. In March 2022 we started delivering 45SP400 pill jars that are highly demanded for nutritional supplements, vitamin capsules, etc. packaging.
These bottles are produced by the dedicated automatic Blow Moulding Machine. The PET preforms are made in-house in 2 weight options – 23 grams and 29 grams. Thus, we offer two types of pill jars: 150 ml and 300 ml. However, we plan to add new blow-molds for 200 ml and 250 ml bottles to extend the range.
45SP400 pill jars are available transparent and in a variety of colors; post-consumer PET (PCR) may be used by customer's request.